The Diocese of Ossory is comprised of mainly of Kilkenny, portions of County Laois and Offaly. It has an area of 1972 square kilometres. It has 42 parishes.
The Parish of Templeorum refers to the three districts of Templeorum, Owning and Piltown. seventeen districts or townlands which comprise the Catholic Parish of Templeorum.
These are:
Templeorum: Ballynametagh, Ballypatrick, Brownmountain, Corbally, Jamestown, Mullinbeg, Oldcourt, Raheen, Tinnakilly, Ballygowan, Tobernabrone, Dowling, Ashdown, Harristown, Kilmogue, Miltown, Garrygaug.
Owning: Owning, Kilmanahan, Garryduff, Currghmore, Beatin, Castletown, Bawngarriv, Garrynarea, Craigue, Ballynacronny, Fanningstown.
Piltown: Piltown, Fiddown, Curloughan, Tybroughney, Ardclone, Kildalton, Belline and Rodgerstown, Brenar, Banagher, Gortrush, Tobernabrone, Ballyglassoon, Sandpits.
Civil parishes are eccelestiastical administrative boundaries drawn up in the 12th century as part of general church reform.
The Parish is administered by the Parish Priest duly appointed by the Bishop of Ossory.
Church of the Assumption, Piltown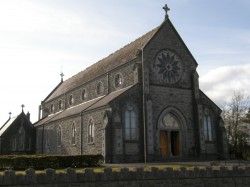 | | |
| --- | --- |
| Saturday (Vigil) | 6:00pm |
| Wednesday - Friday | 10:00am |
Church of the Assumption, Owning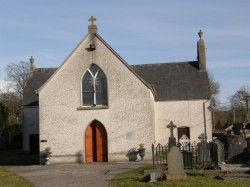 | | |
| --- | --- |
| Every second Sunday | 10:00 am |
Church of the Assumption, Templeorum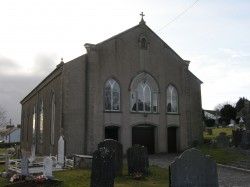 | | |
| --- | --- |
| Every second Sunday | 10:00 am |